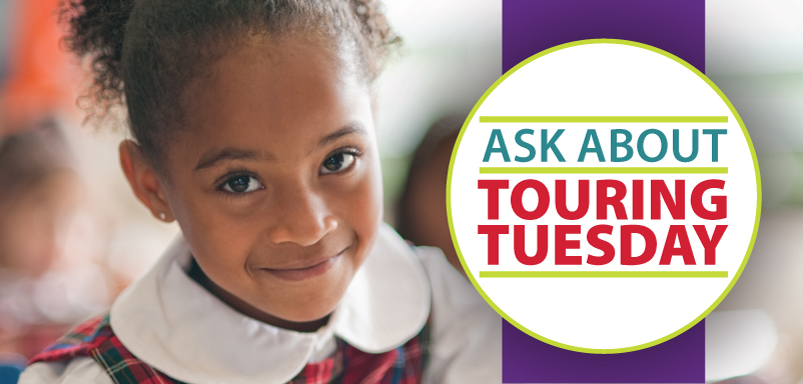 2016-2017 TOURING TUESDAYS For Prospective Parents. From 9-11 am or by appointment.
Upcoming Dates
December 6th, 2016
January 10, 2017
January 31, 2017 (Catholic Schools Week)
February 14, 2017
March 14, 2017
April 4, 2017
We are conveniently located at 147 West 70th Street, NY NY 10023 and within easy walking distance to the 72nd Street IRT subway station. The #1, 2, and 3 trains stop at this station. The M104 bus runs along Broadway and the M72 is the cross-town bus which runs from river to river.
or
Contact us at 212-724-7561 to speak with
Ms. Julie Parks (Admissions Associate)
We would love to see you.